*snip snip snip* I cut my own bangs
Yesterday, because they were ridiculously long. I think they were at the point where they'd be considered "blayers," a phrase I only heard of a few weeks ago. I was nervous though because I didn't want to fuck it up, but I think they turned out all right. I documented it so you can see my progression: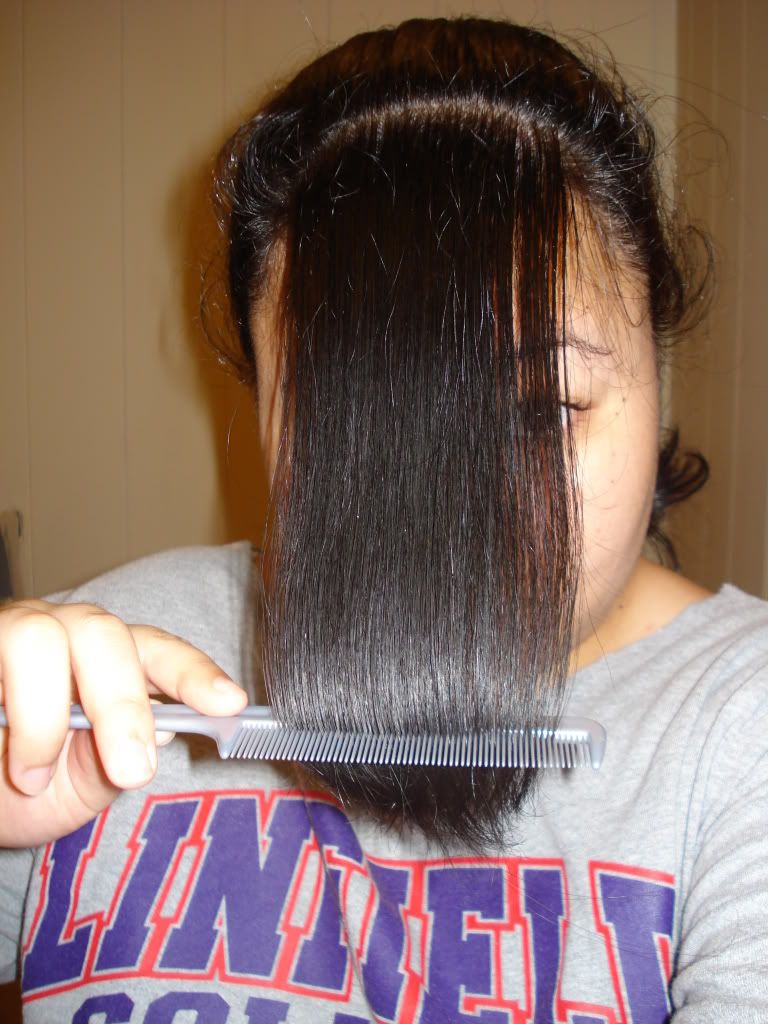 this is how long they were. the last time i cut them was in January.



first cut.



side view of first cut.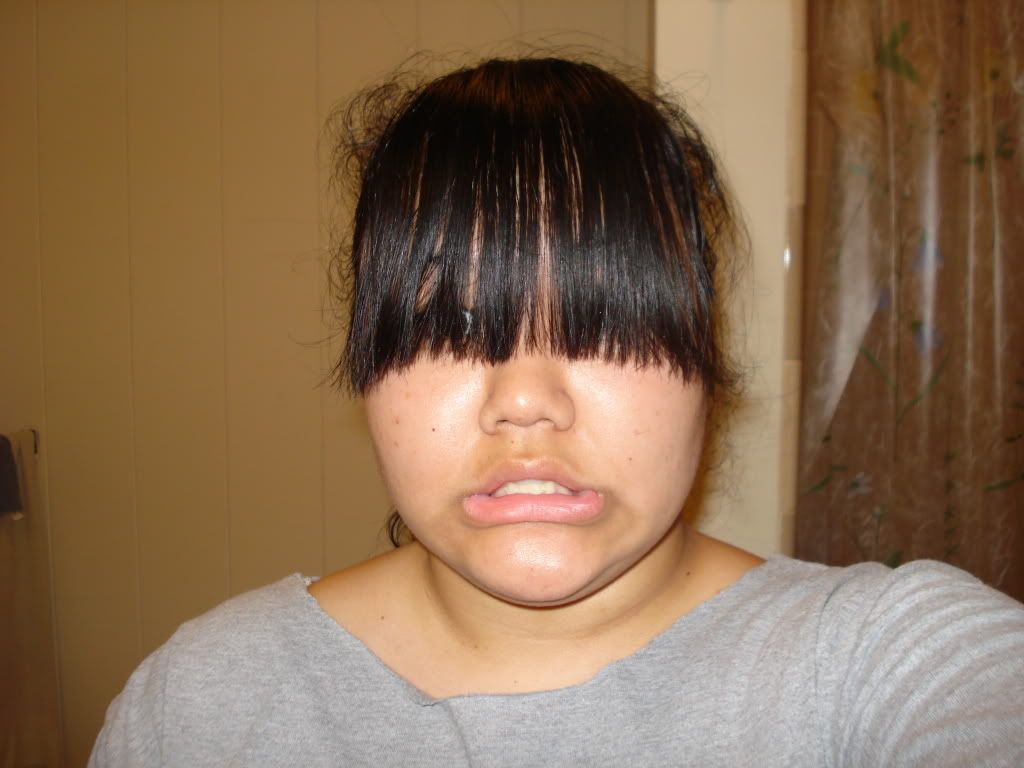 cut #2. wouldn't it be funny if i left it at that length and had my bangs in my face all the time. ha!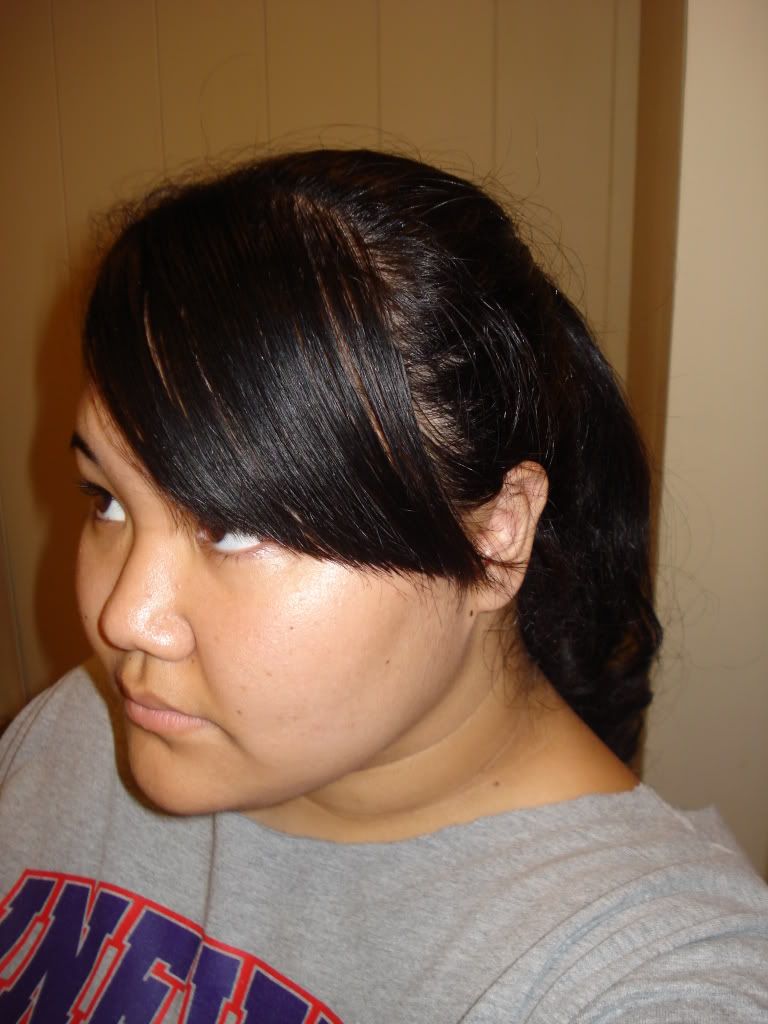 side view of cut #2.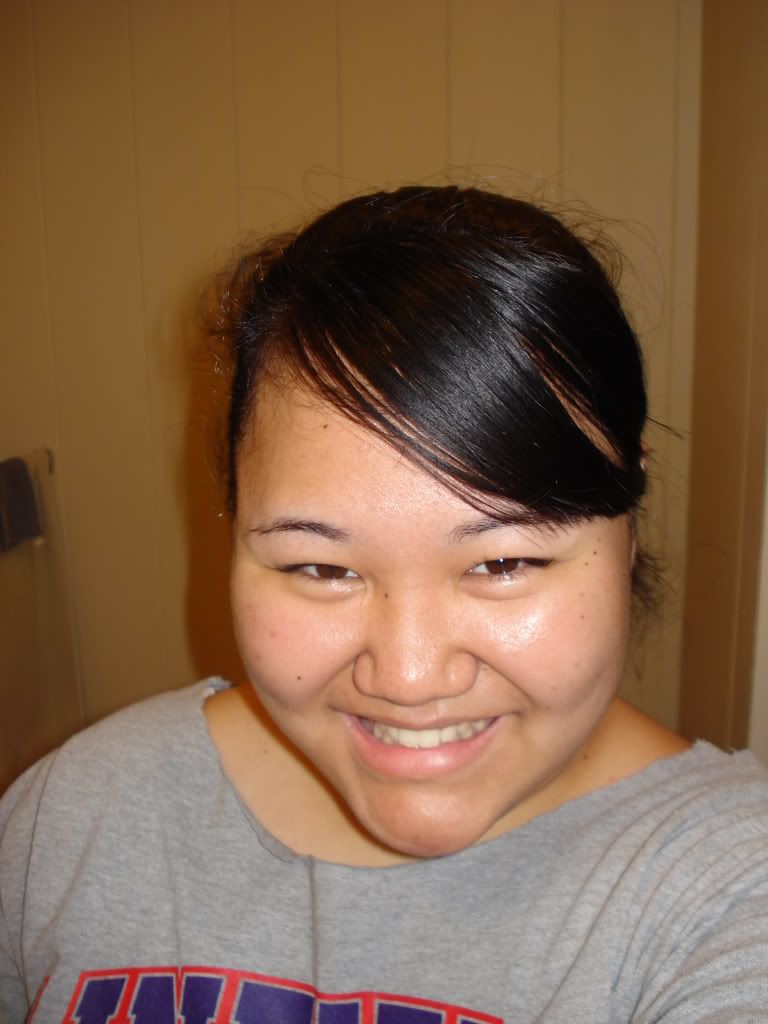 and the final product. :) it looks all right, i think.



:)
Although, like every single time I get my bangs cut, my hair does this weird sticking-out thing, where chunks of hair curl away from my head. So in the pictures it's swept towards the left, but I think I have to wear it swept to the right for a while, only because of that hair sticking-out thing. Ah well.
Yesterday was also my dad's birthday so I burned him a cd of Green Day's new album. I got all the songs off Limewire so it was like an illegal present. :P
Got work today, in 3 hours. I should eat breakfast even though it's already 11:00.
OH!! I uploaded CHAPTER TWO to my story. So here's the link again if you need it.
STORY!
And I'm kinda slowly getting over how TC was a douche bag to me and uninvited me to his birthday shindig over the weekend. If you don't know what I'm talking about, read the previous post, that's where I talked about it. See, that's why anger is a much better emotion than depression: anger goes away with time, depression lingers and sometimes just gets worse. Or at least that's the way I look at it. And that's why I choose to be angry a lot. Haha, no not really, I'm just a naturally angry person.
Ahhh, it FINALLY rained this morning. It rained so much I got cold and had to cover myself with my blanket. Hopefully it'll be cooler for the rest of the week, and the since the trade winds have been back it's been more tolerable to be in the house. Although I did sit in the garage again yesterday.
Mika and I watched the movie "Son of Ranbow" that came out a few years ago, I think. Anyways, it's pretty damn funny for a kids movie. It's set in England though, which threw me off at first. But it's a good movie if you wanna laugh and just enjoy 2 hours of movie-time. Although there was this one French kid that a) confused the shit out of me and b) pissed me the fuck off! I might just be bias because French things, in general, annoy me. (Sorry Bryan).