Audition...check!
So. Today's is the 12th anniversary from when my grandpa passed away. That means it's been 12 years since we were a "family" and that just sucks to think about it that way. It's true, though, our family deteriorated once he was gone. What's shitty is that I haven't been up to Punch Bowl in almost 2 years, or something equally ridiculous like that. Mom doesn't like driving all the way out there, and now that we don't have a car, there's really no way to go. Catching the bus, yes, is a possibility. But Punch Bowl is in such a weird location... Anyways, he hasn't had flowers in so long. And his birthday is next week.
Fuck. I miss Gi-chan so much.
I've been wanting to make a post, specifically so I could do my new themes. Unfortunately this week went by super fast, and I found myself busier than I thought I'd be.
I guess it's because of the scene I'm doing for the festival. Sean's had us meet on Wednesday for our first read-through, then told us we had to meet this morning for breakfast, to go over the script again. AND that we had to be half off-book by this morning. So I've been working on that. We need to be completely off-book by Monday. Which is just fantastic. NOT! (Wayne's World reference)
ALSO tonight were the auditions for
The Princess and the Iso Peanut
. I was sooooo nervous! For several reasons, actually:
1. First community theatre audition. I've only done shows/scene festivals that were part of my class or school.
2. First audition since
Man of La Mancha
. Whoa, that's been over a year!
3. It's a musical, and I am so
not
a singer! >_< style="text-decoration: underline;">First Time Friday
Auditioning for a community theatre show
I had always been so nervous about doing anything for community theatre, just because of all the talented people out there, y'know? When you audition for something that your school does, there aren't that many people that you're going up against. But with community theatre, there's a whole group of people from all over the place that are trying for the same role as you are, or just trying to get cast, period. I've avoided auditioning for anything, when I first came home, mostly because I don't drive. And majority of the theatres are all on the other side of the island, or in town; so not anywhere near where I am. Transportation is kinda key. Also, I've been hesitant because most of the shows that are done are musicals. And I really am not a strong singer, or a confident one. So going tonight was a big step for me.
I think I wanted to go was because Fuj is directing it, and Ros is the musical director; two people I know and have worked with before. So it's comforting. They did make the process slightly easier, but I was still nervous! Haha. But, I'm glad I sucked it up, grew some balls, and went. PLUS, I was there with Kuni, Drew, and Megann!! It was our own little Keaka Kamehameha group, and that was nice, to have them there with me. <3 style="cursor: pointer; width: 515px; height: 329px;" src="http://img.photobucket.com/albums/v144/good_fortune14/post%20secret/farmville.jpg" alt="" border="0">
This reminds me of TC. Farmville is the ONLY thing he does on FB. -_-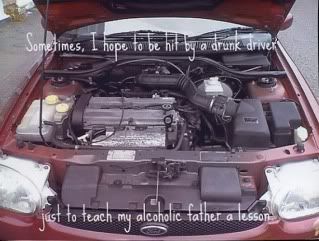 The thoughts that family member's cause others to think, right?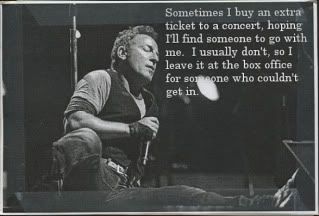 This is sad, but sweet at the same time.
And this just makes me laugh so hard!
I'm still so happy about tonight. Even if I don't get cast at all, it was still so good to go and just do it! (Like Nike says to) Even the dumb shit Mika told me about what Mother said only pissed me off for a few minutes. I'm feeling stoked. :]
Also, I watched the Haiti telethon today. It was so insane to see all those celebrities on the phone, and all the performances and speakers that they featured. I really liked Jennifer Hudson, Justin Timberlake, John Legend, and...oh. There was someone else. Damnit I can't remember. I also liked how they featured some of the conversations they had over the phone. I remember they showed one of Steven Speilberg, Taylor Swift, and Julia Roberts. All in all, I suppose people can be cool, sometimes. But, I mean, why do they have to wait until a disaster happens, you know? People only come together when something horrible happens, and that's not right. It should be like that all the time, but of course, almost impossible for that to really happen.
♫
Song of the day
♫
:
"Walking With The Ghost" by Tegan and Sara